Usage scenario: Underground Garage
Client: China Sciences Cloud Valley Park
Cleaning area: Underground Garage
Usable area: 10,000 m²-25,000 m²
Cleaning efficiency: Medium Speed (1,600 m²/h)
Service time: August 2018 – present
Beijing Zhongke Innovation Real Estate Co., Ltd. was established in 2011. It is a high-tech enterprise specializing in the development, construction and operation of high-tech parks. China Sciences Cloud Valley Park is a project developed and constructed by the company in the Changping District of Zhongguancun Science Park. After a number of star companies enter the China Sciences Cloud Valley Park, they will have a high-performance enterprise aggregation effect. Zhongke Innovation Co., Ltd. will work with the enterprises to build a high-growth green eco-industrial park.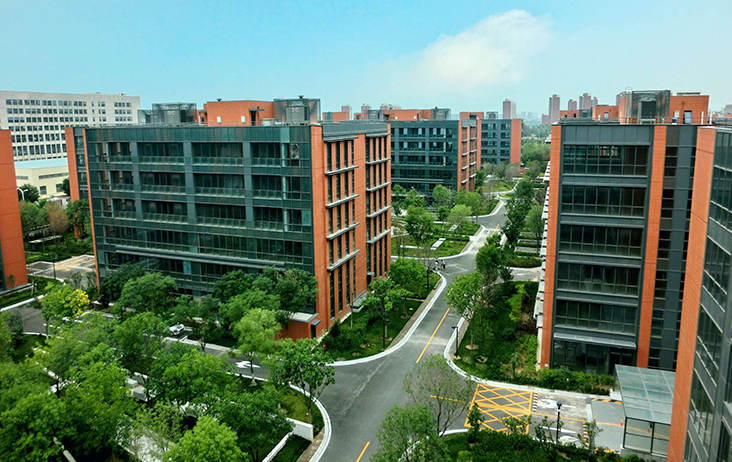 The traffic organization in the park is smooth, the people and vehicles are diverted, and the parking spaces are sufficient. There are 2,500 parking spaces in total, including 2,300 underground and 200 on the ground. The underground second-floor garage is fully connected to all buildings, and the garage adopts intelligent parking management system. In addition, each building has a warehouse and a dedicated unloading area.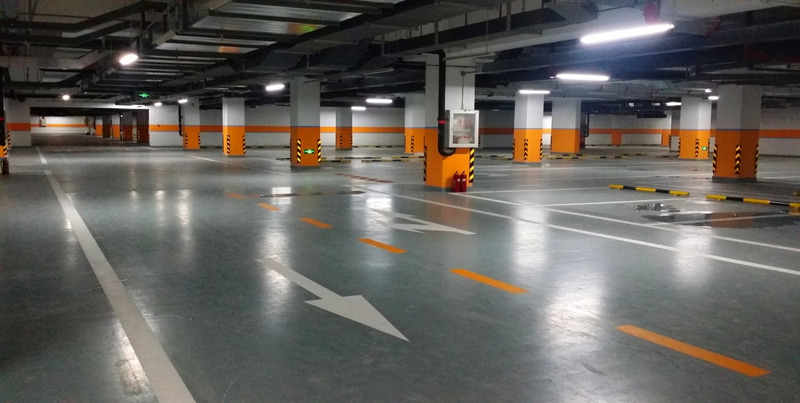 In August 2018, China Sciences Cloud Valley Park purchased a batch of W1 unmanned floor scrubbers to clean underground garage. The cleaning area is about 20,000 square meters. Due to the dense transportation of garage vehicles, the user adopts a low-medium speed cleaning mode (1600 m²/h). The laser radar and infrared sensor around body can not only detect people, but also detect objects and respond quickly, thus stop obstacles and avoid obstacles.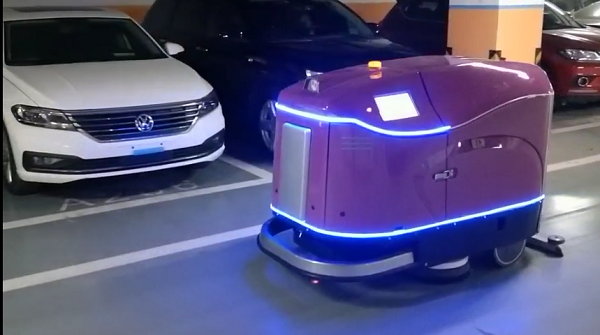 When the floor scrubber robot enters a new environment for the first time, it needs to be led by a person to move back and forth. The radars around the robot will scan the entire environment, determine the structure and area, and then build a map. (The picture below shows the floor scrubber robot's scanning map).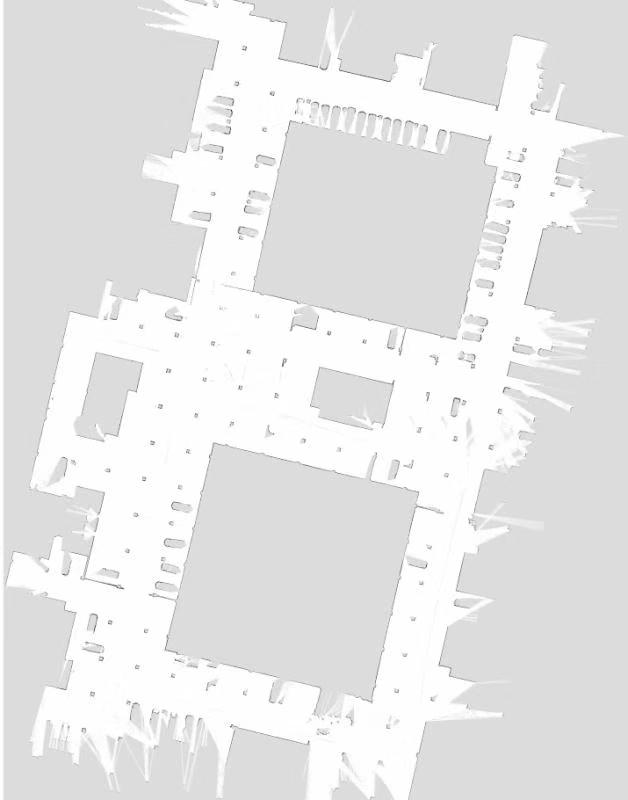 After the map is completed, the operator can set the cleaning area and the non-cleaning area according to the map, and then set the cleaning route according to the map. At the same time, the autonomous floor cleaning machine can adjust the brush pressure, water output, cleaning efficiency, etc., and set the cleaning mode flexibly.