Usage scenario: Factory
Client: BMW Brilliance Plant Dadong
Cleaning area: Paint storage workshop
Usable area: 23,000 m²
Cleaning efficiency: High speed (2,400 m²/h)
Service time: September 2017 – present
BMW Brilliance Plant Dadong is the first vehicle production plant of the BMW Group in China, and it has witnessed the complete and successful development process of BMW Brilliance in China. The most successful and the best-selling BMW model in China, the BMW 5 Series Li is made at Plant Dadong. Plant Dadong has been under expanded construction with the expanding of the market, and the construction of a new plant in the northeast began in 2014, which boasts complete four processes, and it's officially opened on May 19th, 2017, focusing on the production of all new generation of BMW 5 Series Li.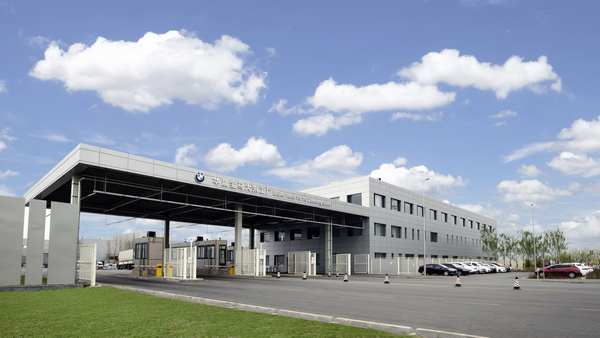 As the newest member of BMW Group's global production network, the new Plant Dadong has integrated the latest and advanced manufacturing technologies of BMW Group, and adopted logistics, manufacturing and quality management systems of the latest standards. New Plant Dadong has adopted Industry 4.0 design concept and intelligent technology, and utilized advanced technologies of big data, digital stimulation and IoT with Industry 4.0 features. It's a forerunner of innovation and sustainable production in Chinese auto manufacturing industry.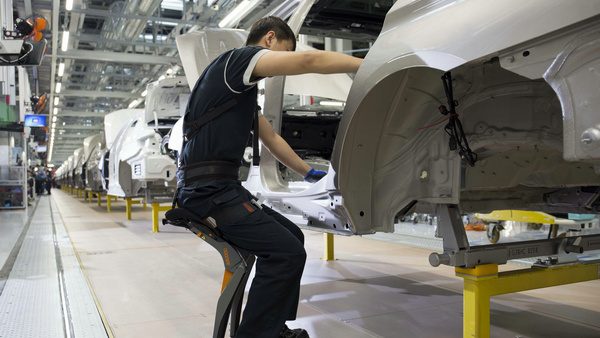 In September 2017, BMW Brilliance Plant Dadong purchased a batch of W1 autonomous floor scrubber for cleaning paint storage workshop. The workshop is about 23,000 square meters in the area. The factory adopts high-speed cleaning mode (2,400 m²/h) due to the small number of people, which greatly improves the cleaning efficiency compared with the traditional walk-behind floor scrubber or ride-on floor scrubber.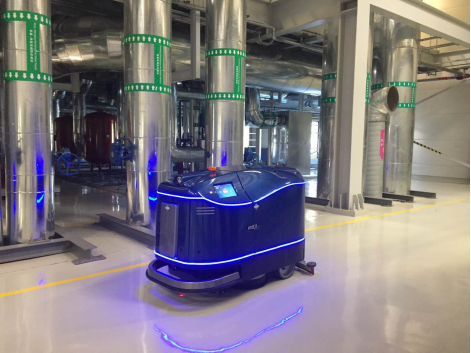 W1 automated floor scrubber integrates several key intelligent technologies such as intelligent indoor positioning and navigation, complex environment identification, and autonomous path planning. When the floor scrubber robot enters a new environment for the first time, it needs to be led by a person to move back and forth. The radars around the robot will scan the entire environment, determine the structure and area, and then build a map. After the map is completed, the operator can set the cleaning area and the non-cleaning area according to the map, and then set the cleaning route according to the map.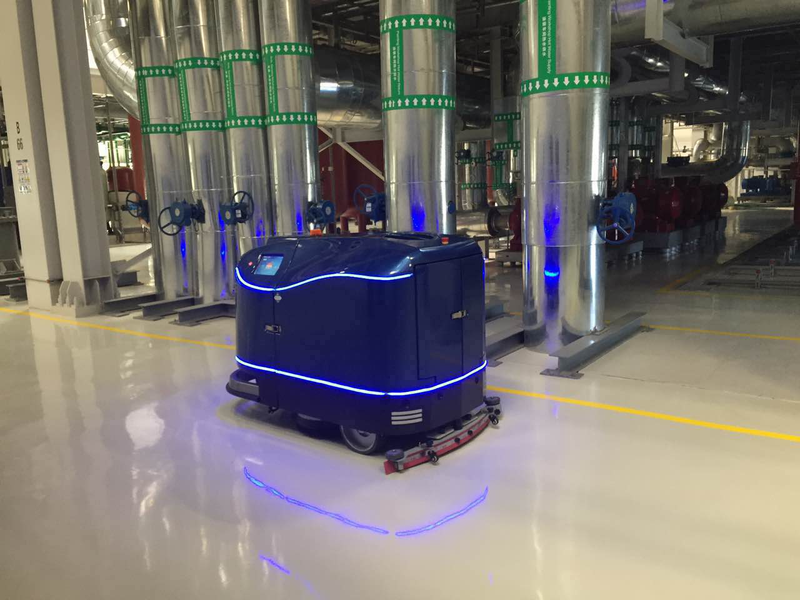 At present, more and more industries choose to use autonomous floor scrubber robot, such as airports, high-speed rail stations, hospitals, hotels, shopping malls, parking lots etc. It is foreseeable that we will see W1 unmanned floor scrubber robot appeared in various scenarios in the near future.