Usage scenario: Shopping mall
Client: Shanghai Kaide Cloud Nine Shopping Mall
Cleaning area: The 1st floor of shopping mall
Usable area: 10,000 m²-25,000 m²
Cleaning efficiency: Medium-speed (1,600 m²/h)
Service time: December 2017 – present
Shanghai Kaide Cloud Nine Shopping Mall is located in the bustling core area of Hongkou, and occupies a unique geographical position. Rail Transit Line 8 goes directly to the second underground floor of the shopping mall, and the light rail line 3 goes straight to the fourth floor; it truly realizes zero transfer of the two rail intersections. The third floor of the mall is connected with the famous Hongkou Football Stadium, and the first floor is implanted large bus hub station (including 6 originating bus lines and multiple transit lines). The surrounding inner ring roads extend in all directions, and their multi-dimensional design gathers the popularity of all directions, thus make it the new city icon and lifestyle hub.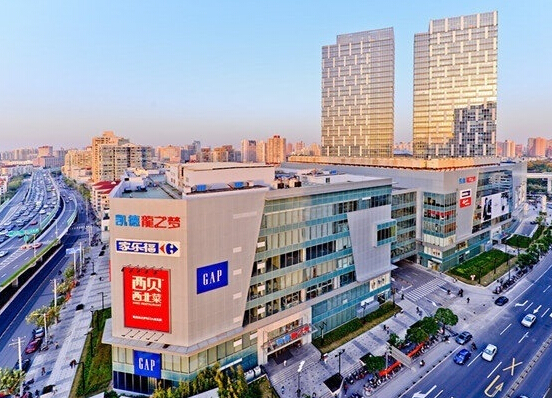 A large number of high-end residence and famous universities and colleges gather in the surrounding area. There are a large number of newly built mid-range and top-end residential communities in the five-kilometer area, covering nearly 1.88 million people, and the population is high-income, family-oriented and fashionable. The 150,000 students from seven famous universities and colleges including Tongji, Fudan and Shanghai Foreign Languages are closely connected.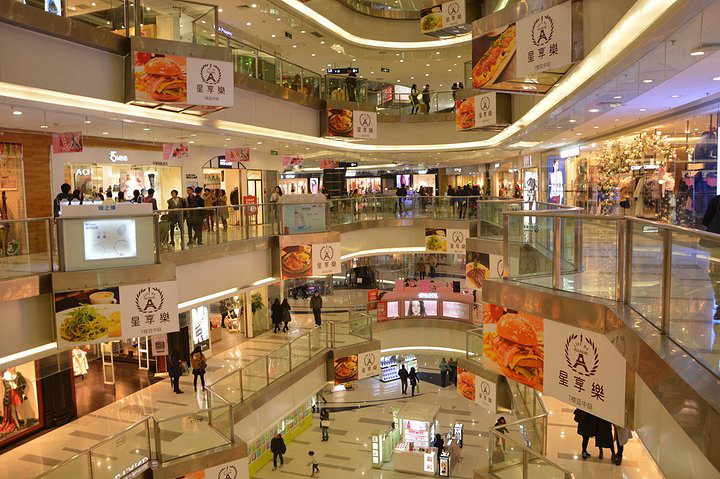 In December 2017, Shanghai Kaide Cloud Nine Shopping Mall purchased a batch of W1 driverless floor scrubbers, which are used to clean the first floor of the shopping mall with a clean area of about 25,000 square meters. Due to the large passenger traffic in the mall, they take a low to moderate speed cleaning mode (1,600m²/h). W1 autonomous floor scrubber is equipped with multiple infrared sensors to realize automatic obstacle avoidance, and the motion accuracy is within ±1.5 cm.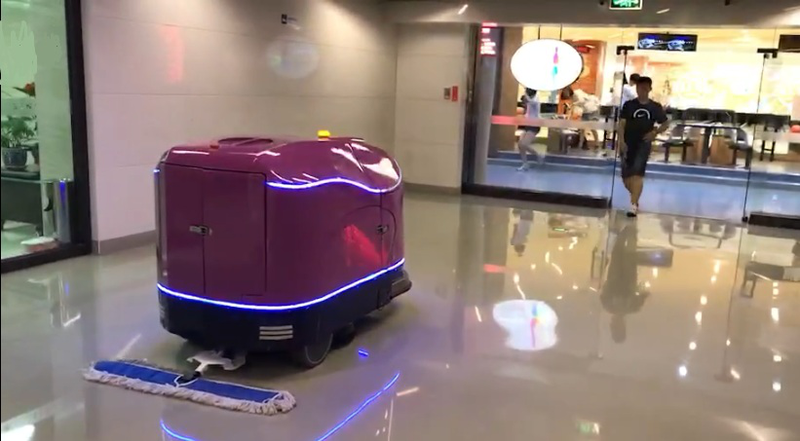 When compared with traditional walk-behind floor scrubber and ride-on floor scrubber, W1 unmanned floor scrubber is truly intelligent and unmanned, which saves manpower and improves cleaning efficiency. In addition, the fluid lines of the body, the scientific design of the light bars, and the simple and generous shape make W1 better integrated into Cloud Nine Shopping Mall, creating a high-end fashion and open shopping environment.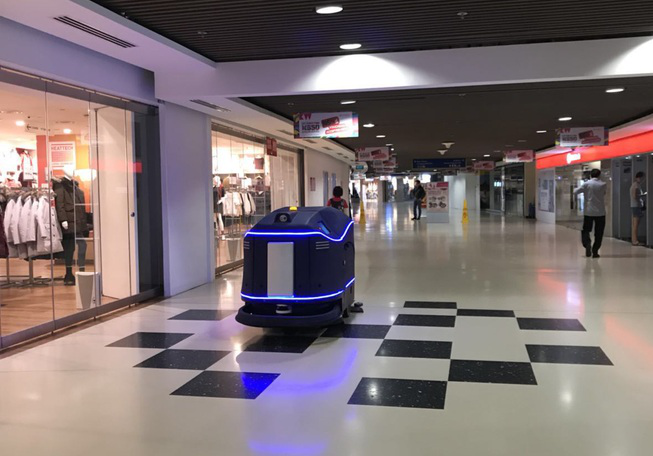 At present, more and more industries choose to use automated floor scrubber, such as airports, high-speed rail stations, hospitals, hotels, shopping malls, parking lots etc. It is foreseeable that we will see W1 industrial cleaning robot appeared in various scenarios in the near future.