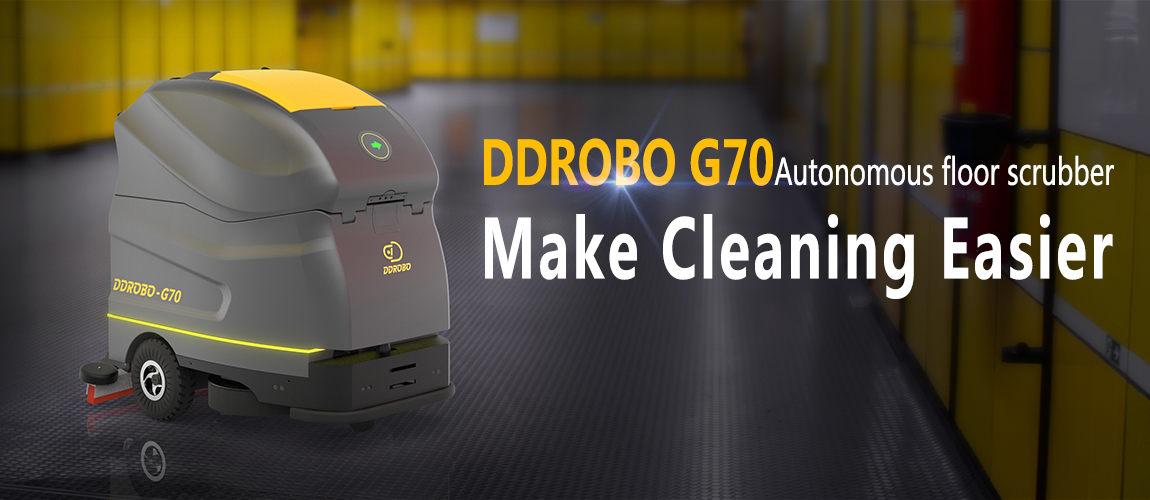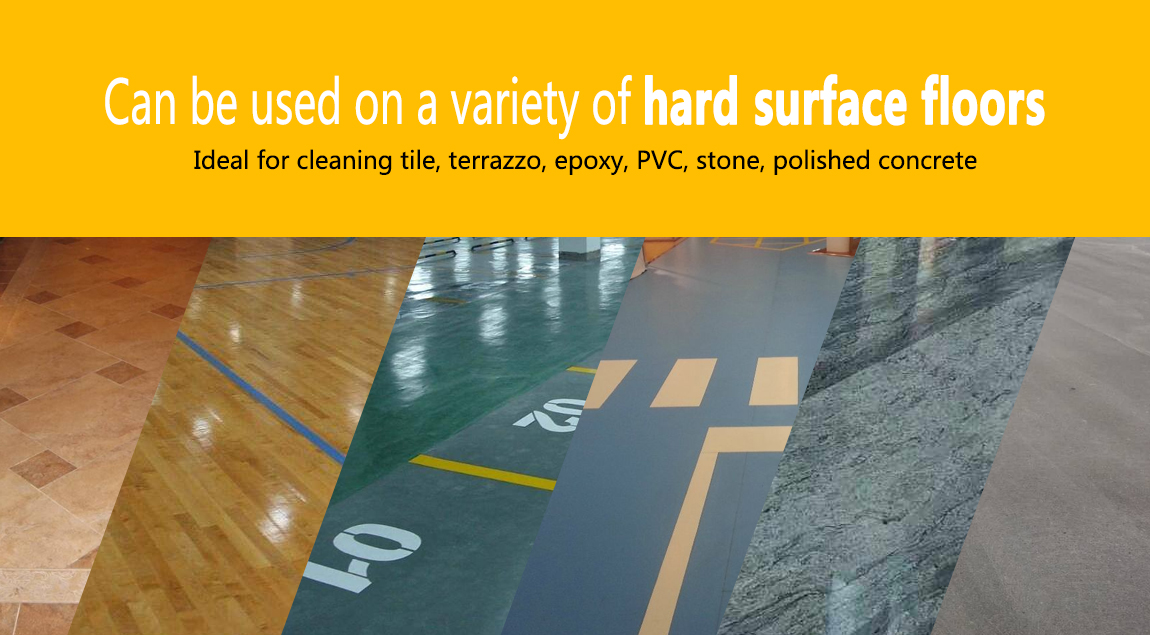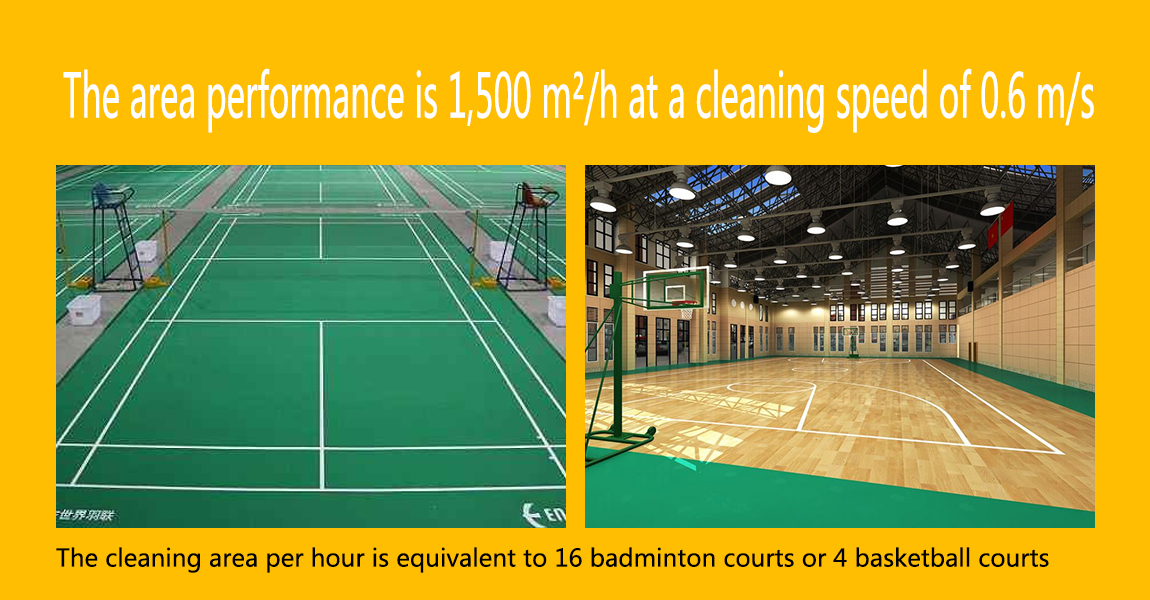 Integrated Technologies
DDROBO G70 autonomous floor scrubber is equipped with a wide variety of state-of-the-art technologies,
These new technologies ensure the autonomous cleaning robot can precisely and steadily scrub floors of different scenarios.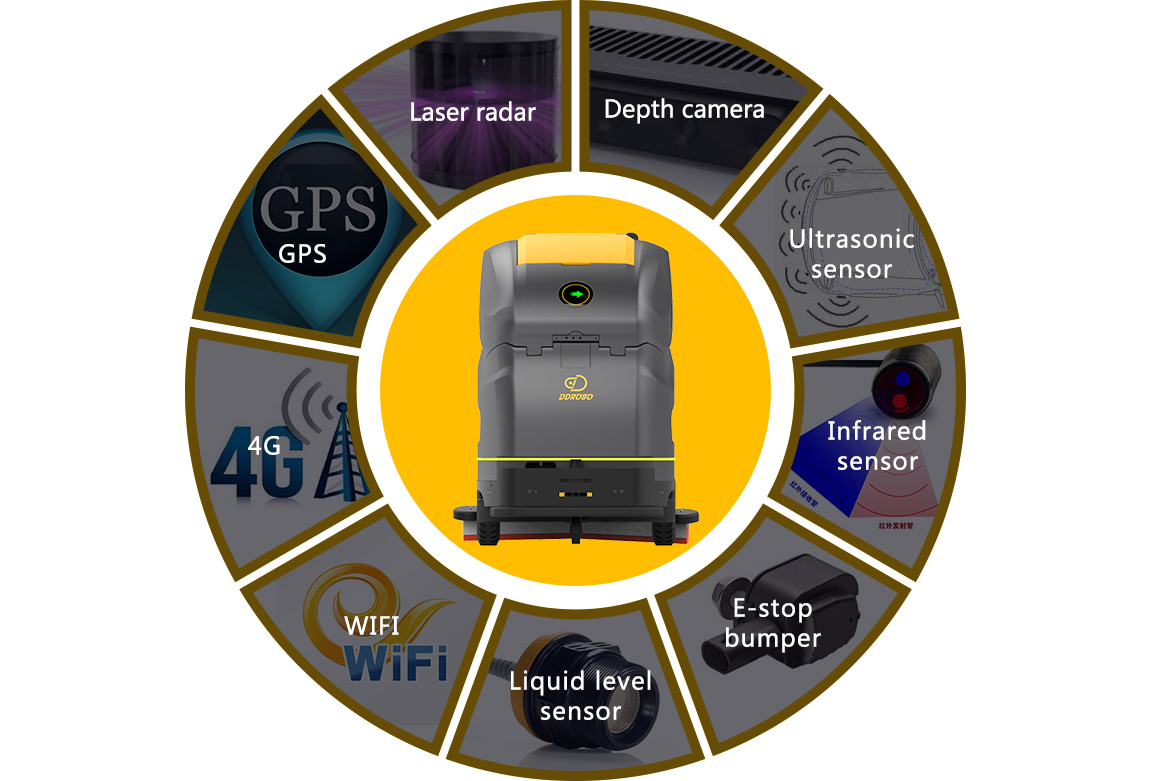 Multi Safety Protection
G70 industrial floor cleaning robot is equipped with a multisensor system for superior safety and reliability in every complex situation

Dual Screen User Interface
The 10'' LCD touch-screen in the rear of G70 automated floor machine is the main user interface,
combined with the handlebar and physical button,
could achieve the autonomous task and manual task operations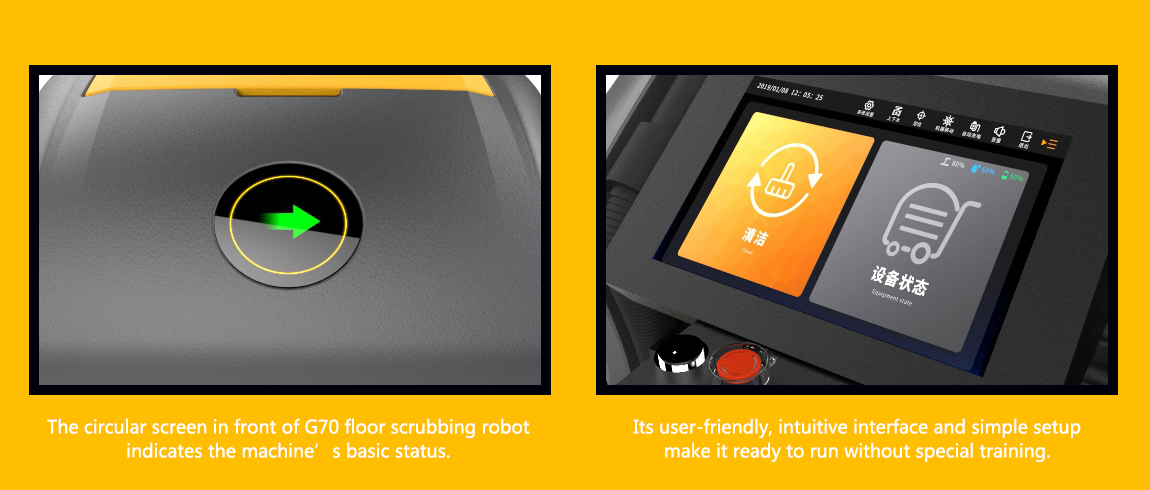 Over-obstacle Capacity
The chassis structure of G70 has been heightened. It can autonomously cross the ground obstacle such as the speed hump when the cleaning module is lifted, and its max. obstacle height up to 50mm.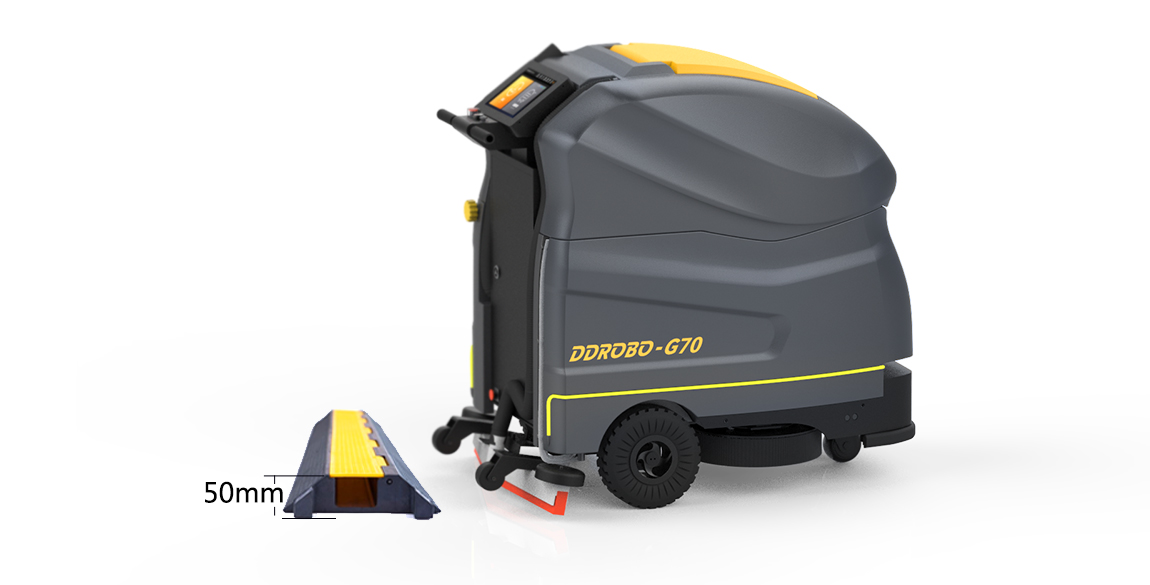 Anti-corrosion LLDPE Tank
G70 commercial floor scrubber tanks, with a capacity of 260L, make full use of the machine structure space. The solution tank and the recovery tank are made by LLDPE material, which can reduce a lot of weight and extend the life cycle. The large capacity design of tanks can clean larger areas in a short time and efficiently.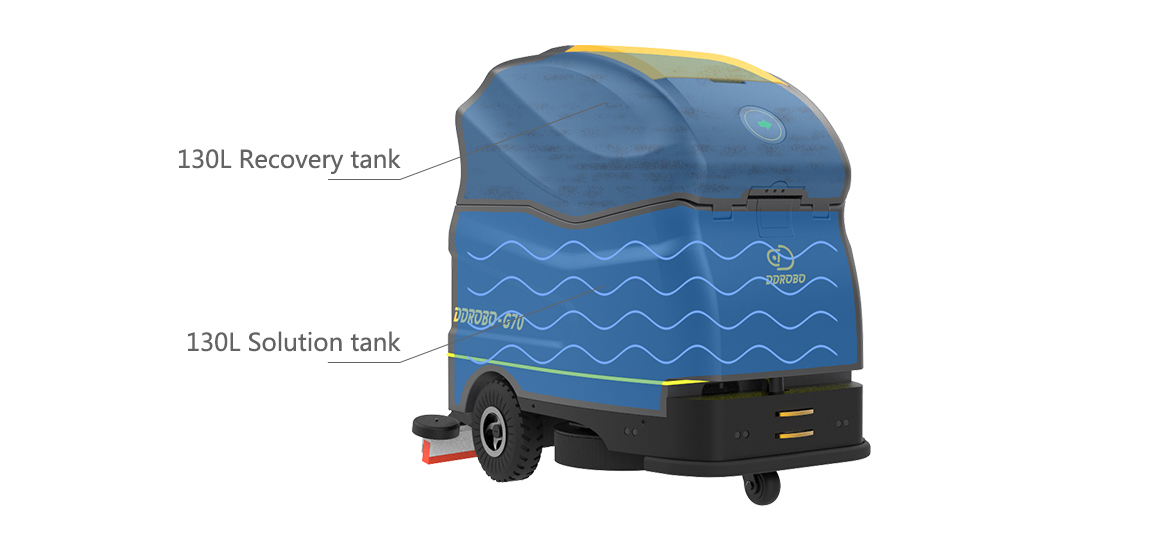 IOT Cleaning Management System
The system provides you 24/7 remote access to every connected cleaning machine. This means you know exactly what is happening, when and where it is happening and by whom – with every connected machine you can monitor, verify and improve your operational effectiveness.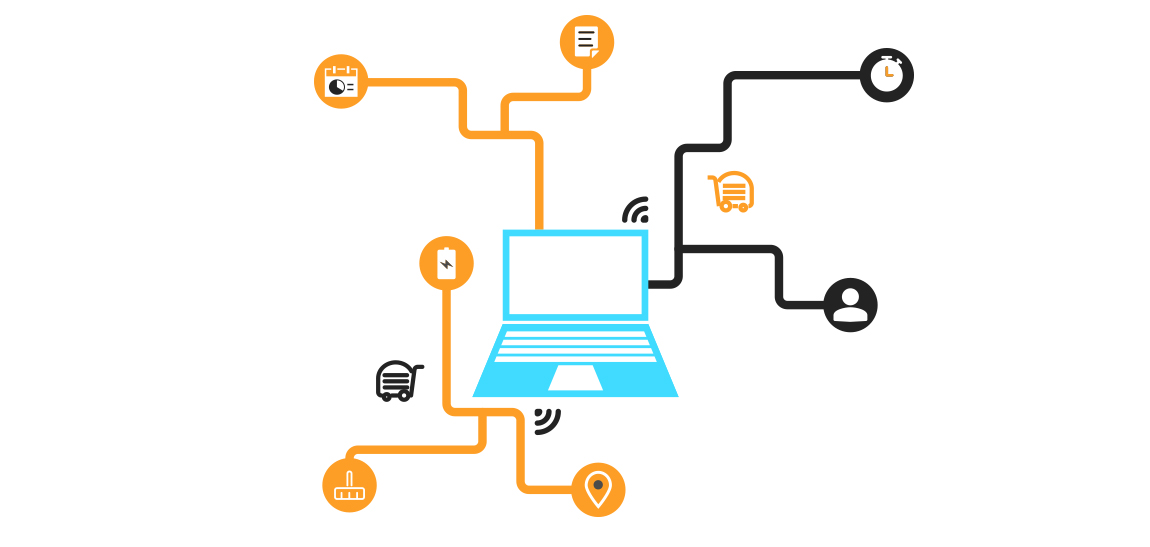 Autonomous & Manual Operations
DDROBO G70's operator interface allows it to be switched into manual mode with a simple command.
Once the manual scrubbing is completed, it is easily switched back into autonomous floor scrubbing mode.
If a spot needs sudden cleaning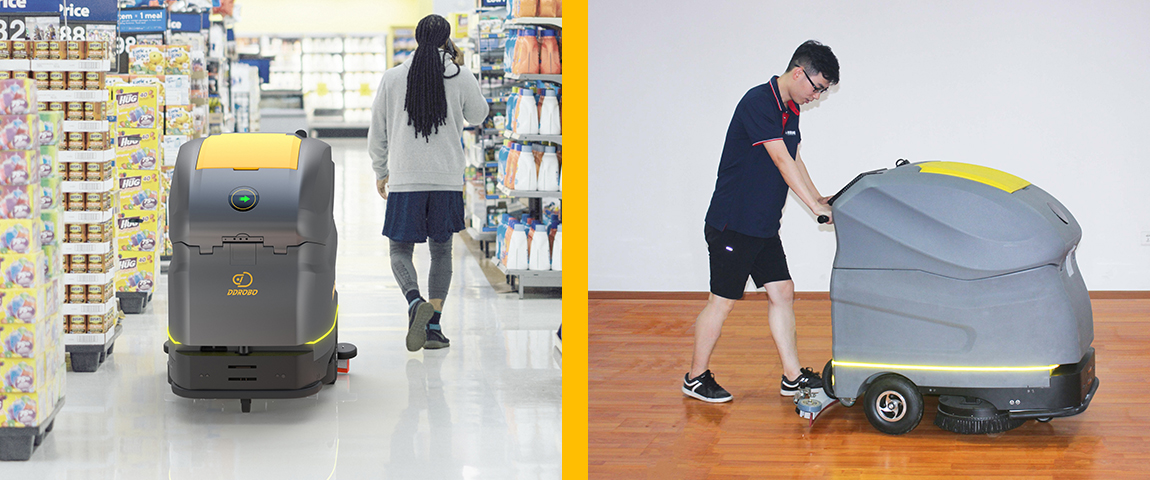 Autonomous Docking Station
DDROBO G70 robotic floor scrubber can autonomously achieve the battery charging, clean water refilling and dirty water draining by deploying the autonomous docking station. When the battery is running out, the recovery tank is full or the solution tank is empty, G70 will autonomously go back to refill its supplies. It can independently work at night or in a severe environment without an operator for a long time.